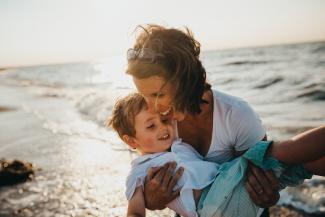 Have you updated your life insurance policy?
If you were to die today, would your death financially impact your family members? If the answer is yes, then you should consider looking into obtaining a life insurance policy. A life insurance policy can protect your spouse and children from the potentially devastating financial losses that could result if something happened to you. It  can provide financial security, help pay off debts, help to pay living expenses, and help to pay any medical or final expenses. Many of our clients have life insurance policies for these obvious reasons, but we've come to find out that many of these policies are outdated and often insufficient. We met with a client a few weeks ago that has owned the same policy for 12 years. This client purchased the policy in the early 30's while his wife was pregnant with their first. As we were reviewing the policy together, our client came to the realization that the amount of protection that this policy provided was insufficient to financially protect this now much larger family in the even of his untimely death. He now has four children, a larger house and 30-year mortgage, and a single income, as his wife has been out of the workforce and caring for the home/children for the past decade. We determined that his retirement and investment accounts would not be enough to cover the family's expenses if he were to pass away. It was clear that our client needed additional coverage under his life insurance policy to protect his family's financial future. With a little research we were able to find and secure him a more appropriate policy for his family.

It is worth noting that we often encounter the opposite, where clients are overpaying for more coverage than they need. In other words, many people have built up sufficient wealth over the years and have paid down all their debt, so the need for life insurance diminishes over time in these cases. In addition, there are some situations where a business owner may need coverage to provide a buy-out option for the partner or to give the inheriting spouse a cushion while he or she keeps the business going with the loss of the owner. If you or anyone you know would like us to review your life insurance needs, feel free to reach out. 



The above references a unique client situation and the resulting outcome. This is not representative of all client experiences as they may differ substantially. 

The information provided is for educational and informational purposes only and does not constitute investment advice and it should not be relied on as such. It should not be considered a solicitation to buy or an offer to sell a security. It does not take into account any investor's particular investment objectives, strategies, tax status, or investment horizon. You should consult your attorney or tax advisor. 

Implementation of insurance recommendations are separate and apart from an individual's role with The Pitti Group. Commissions generate by insurance sales do not offset regular advisory fees. This practice presents a conflict of interest in recommending certain products of insurance companies. Clients are under no obligation to implement any recommendations made by representatives of The Pitti Group.