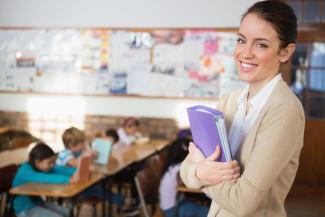 Your 403(b) and What You Need to Know!
We wanted to bring to your attention a recent case regarding one of our clients. We feel this information is important enough for you to review if you, or someone you know, has a 403(b) retirement plan. Last week a client of ours reached out to us with a few questions regarding their 403(b) retirement plan. We were not the advisors on this plan and had been started decades ago. They noticed charges on their account that seemed unusually high and vague in their description. We met with the client to review their statement and quickly realized that they were being charged an advisory fee, on top of a sales fee also knows as a 12b-1 fee, which is built into what some mutual funds charge. These fees are also paid to the advisor on the account, and it is unethical for an advisor to charge an advisory fee to manage the account, while also collecting a sales fee from the client's mutual funds. There were also transaction costs for switching between funds in the account which our client was unaware of. Those costs added up to 3-4% of the account value each year.
The client was in a school district that allowed her to transfer her 403(b) to one of their other approved providers, which we oversee. The client saved money and now has a much more customized investment portfolio thanks to the flexibility of the new plan. If you or anyone you know works for a school district and has a 403(b) account, they should examine the fee structure of the account or call us for some help in reviewing options.
---
This case study is provided for illustrative purposes only to provide an example of the firm's process and methodology. The results portrayed in this case study are not representative of all client situations or experiences. An individual's experience may vary based on his or her individual circumstances and there can be no assurance that the firm will be able to achieve similar results in comparable situations. No portion of this case study is to be interpreted as a testimonial or endorsement of the firm's investment advisory services. Additionally, it is not known whether the clients of these case studies are based upon, approve of the firm or its services. The information contained herein should not be construed as personalized investment advice. Please contact us for additional information.